I was on a soul-searching journey in June 2018. And it all began with a slice of pizza.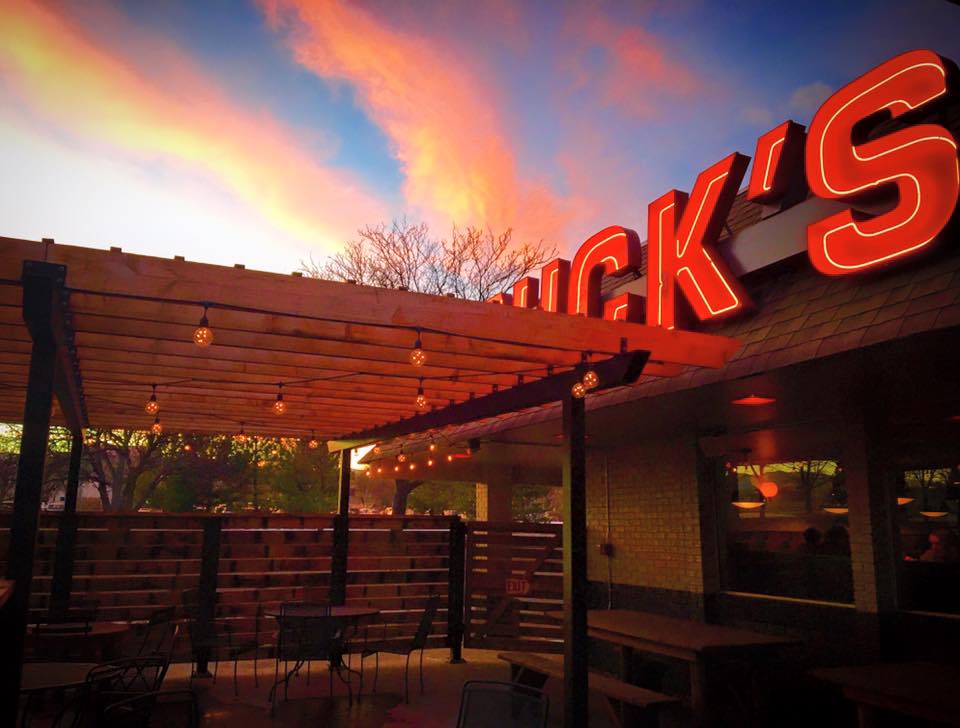 My friend Rebecca and I met a while back over a shared obsession with Stranger Things. Since then we've made it a point to meet up regularly to chat about our lives, businesses and latest passions. Finally, we decided our lively discussions needed more sustenance than cups of coffee. So we graduated to pizza and Cokes (diet for me, regular for her) at Nick's Italian.
At one of these starch-fueled lunches, I opened up about the state of my business. Klutch Technology had just turned six, but I felt this…disconnect.
I still loved website design and development as well as my amazing clients. What didn't feel quite right anymore was my branding. After all these years, I'd grown my skill set and my business had matured, but my look didn't reflect any of that.
I paused at this moment to think through what I'd just shared (and to take a bite of pepperoni), and that's when Rebecca said it: "I could totally help you with that."
Rebecca, as I mentioned, has her own business, and she just so happens to help others with their marketing and brand development. I had considered a brand refresh, but it seemed overwhelming. Rebecca laid out a clear, fun path we could walk down together, and I immediately put on my proverbial walking shoes and off we went.
The path down Brand Refresh Lane was full of discovery.
As we delved into discovery and then into naming, logo design and website development, it quickly became clear who I am and what I want my business to be. I felt more and more empowered to own my vision for moving forward and began developing an incredible sense of self.
I learned that I really, really love code. (I always have.)
I learned that I love my clients and I express that through my code.
I learned that my business is at its perfect size—not too big, not too small. It's just right.
I learned that I do my best work with small business owners who also appreciate the creative process from start to finish.
This brand refresh has been what it should be: refreshing.
While some things have changed to reflect my company's growth, the things I love will always remain the same. And now I've found that connection with my branding that had been lost.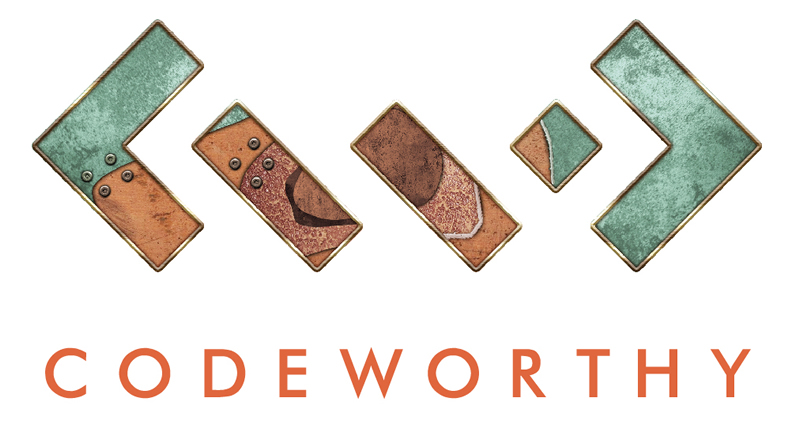 The name Codeworthy embodies the two things I love most about what I do: caring for others and highlighting their amazing worth through code. The logo colors reflect the warmth I desire in all my relationships, and the metallic details provide a solid, supportive framework, which is what I strive to build for all my clients.
With my whole heart, thank you for being a part of the Klutch-now-Codeworthy family. Here's to many more amazing years ahead with you.
Yours in code,

Special Thanks To:
Thanks so much to Rebecca Gilmore and Mona Pennypacker for sharing their time, talent and creative genius. You truly made this a meaningful and enjoyable endeavor!
Gilchek Creative – Brand development, creative direction and copywriting
Acorn CS – Logo design & development